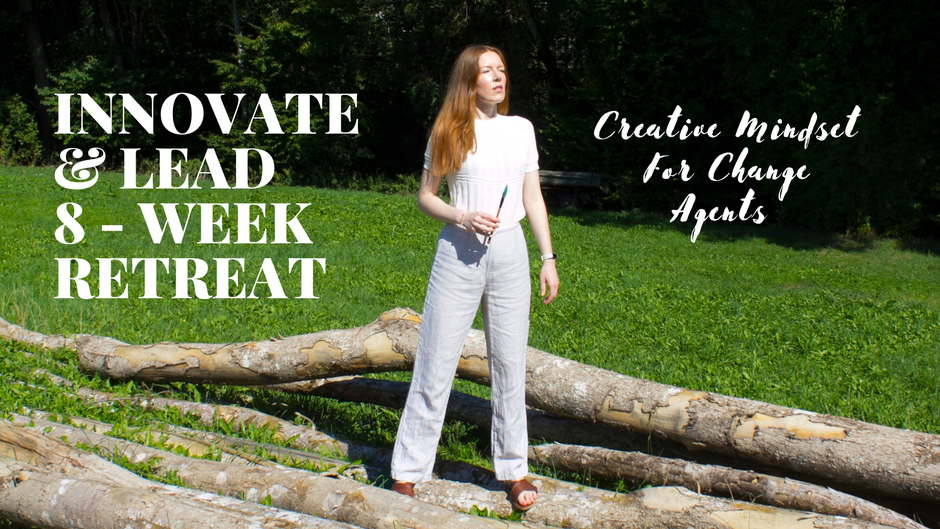 Embark on a transformative journey with me inside my 8-week 1:1 Art Retreat For Change Agents. This personalized program is designed to unleash your creative potential, cultivate a growth mindset, and elevate your leadership skills through the power of art.
Throughout the retreat, you'll receive a comprehensive package that includes:
Four 90-minute 1:1 coaching sessions: These private sessions will provide dedicated time for us to explore your unique artistic expression, discuss your leadership challenges, and tailor strategies that align with your goals.
Ongoing support and guidance: In addition to the coaching sessions, you'll have access to me via email and Voxer voice messaging. I'll be available Monday to Friday during business hours to address your questions, provide feedback, and offer support. You can expect a reply within 24 hours, ensuring you have the guidance you need throughout the program.
Customized art exercises and assignments: I'll provide you with personalized art exercises and assignments that will help you tap into your creativity, enhance your artistic skills, and apply the lessons to your leadership journey. These exercises will be tailored to your specific needs and objectives.
Reflective practices and resources: You'll have access to a range of reflective practices, resources, and materials that will deepen your self-awareness, stimulate your creativity, and inspire your growth as a leader.
By the end of the art retreat, you'll emerge as a more inspired, innovative, and confident leader, equipped with the tools and mindset to create positive change in your organization.
Investment:
The 8-week 1:1 Summer Art Retreat for Leaders is priced at $2400. This investment reflects the personalized attention, transformative experience, and long-lasting impact it will have on your leadership journey.
Are you ready to unlock your creative potential and lead with an artistic spirit? Join me on this transformative 1:1 art retreat for authentic change agents.
To get started on your transformative 8-week 1:1 art retreat for leaders, follow these simple steps:
1. Click on the 'Book Now' button below to schedule your complimentary consultation call. During this call, we'll discuss your goals, determine if the program is the right fit for you, and address any questions you may have.
2. After our consultation call, you'll receive an email with a personalized registration link. Click on the link to complete your registration and secure your spot in the program.
3. Once your registration is confirmed, you'll receive a welcome package via email within 24 hours. This package will include a detailed program outline, scheduling instructions, and a link to access our shared online workspace.
4. Prior to our first session, you'll receive a pre-session questionnaire. Please take the time to complete it thoughtfully, as it will help me tailor the program to your specific needs and goals.
5. We'll then schedule our first 90-minute coaching session, where we'll dive deep into your creative mindset journey and set the foundation for your transformational experience.
During the program, you can easily book your subsequent sessions using my online scheduling system. Simply select a date and time that works best for you from the available options.
I'm committed to making this process as seamless as possible for you. Should you encounter any issues or have questions along the way, don't hesitate to reach out to me at info@annepflug.com.
I'm excited to embark on this transformative journey with you and help you unleash your artistic potential. Let's create a schedule that works best for you and begin your 8-week 1:1 Summer Art Retreat For Leaders now!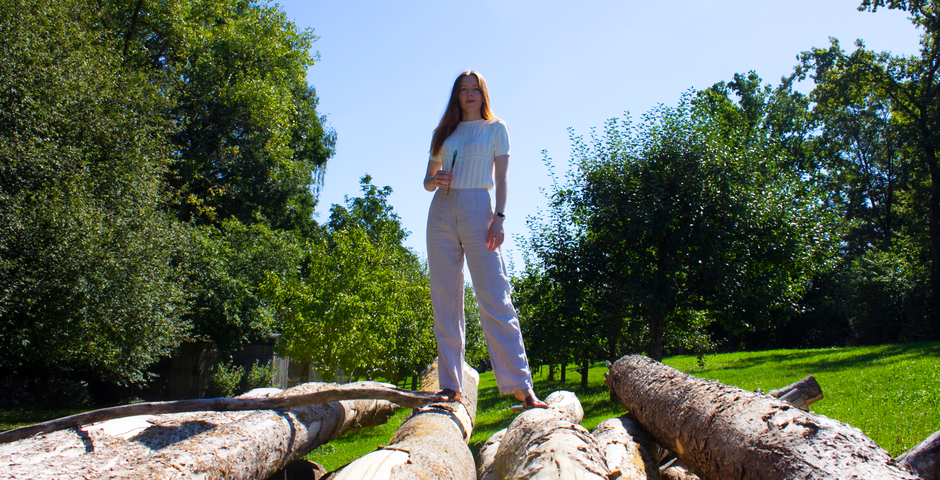 This private mentorship is a luscious, warm, creativity-boosting and personalized save haven tailored uniquely for each client. It's not a match for everyone! This is for the kind of leader who is ready for a deep dive into their hidden artistic powers and explore their signature form of expression. If you are desiring a fully practicable and personal creative leadership activator and mindset experience with daily mentorship from Anne, this is it!
This highly personalized safe haven of growth is for visionaries who have experienced success in their life or business and want to inspire their team, partners and clients to thrive not only by rational standards but also implementing creative leadership and even looking through the eyes of an artist: an innovator who wants to make meaningful and profoundly inventive choices.
I typically work privately with personalities who have already built their vision into a work/business reality (or have been working on a project consistently) and desire to go all in, however this isn't a must. My requirements are that you know who you are, you believe in your vision, you know your work is powerful and improves people´s lives, and you're ambitious in the way you're willing to dive into this new chapter. You do NOT need any artistic experience or proof of talent. This will be addressed and provided with space to grow in our sessions.
You bring questions and topics to the calls, you know what you want, you are driven and curious, and willing to learn. The women and sometimes men I work with know they're destined to lead with uniqueness and vulnerability, and they see me as the coach by their side who can help them re-invent themselves authentically. The aim is not "quick" results although that can happen. The idea is about intentionally crafting your success and impact from the heart, in a way that honors your personal style, expression type and optimal creator blueprint.
Our priority is each and every of the below according to what you need and desire:
Cultivating a growth mindset that empowers your creative development.
Discovering your unique artistic superpower and embracing confident, grounded expression.
Upgrading your identity and personal brand, from visual branding to content creation.
Expanding your artist consciousness to become a visionary leader in your life and work.
Overcoming creative blocks through intuitive and practical approaches.
Creating art from personal experiences and emotions, fostering authenticity and vulnerability.
Developing a powerful presence through voice-work and exercises.
Navigating intense speeches and challenges with unwavering support.
Finding art as a sanctuary for restoration and energy replenishment.
Crafting meaningful stories that inspire vulnerability and commitment.
Embracing constructive feedback for growth and confidently presenting your creations.
Cultivating abundant perspectives and mutual inspiration.
Celebrating achievements and milestones through rituals of acknowledgment.
Building connections for future projects, collaborations, and success stories.
My holistic coaching approach supports your overall success, activating multiple levels of personal and professional growth.
Today, I have worked with dozens of 1:1 clients delighted with my way of working and telling their stories:
"I have lived my whole life dreaming of to be an artist! At 57, I have realized that I have always been an artist🙏🏼. Thank you Anne for making it clear to me😍!"
Lena Håkansson, Sweden

Together we will explore how you will design with solidity and create with artistic freedom at the same time.
We address artist thinking strategies, mindset, your artist techniques of choice and outline a plan for you to accomplish your goals. And, it's deeply energetic, spiritual and requires courage, presence and expansion.
We transform your work and life through practical design steps AND your artist mind, through your willingness to refine your unique expression & style, and by becoming the version of you that can create uniqueness powerfully from the heart.
If you are serious about initiating this next level for yourself please send me a message on Instagram. You can send a message like "Hi Anne, I'm interested in 1:1 mentorship with you."
€1999 Per Month and Includes:
Priority Voice Messaging Access During Business Hours 5 days a week Monday-Friday
4 x 60 Minute Zoom Audio Calls Monthly (no video option available to allow for freedom, focus, movement).
Free access to all my courses, workshops and live Masterclasses
If this feels like a YES for you, please send me a message on Instagram. We will chat via voice messages to see if we are a good match, and I may send you a 1:1 application to move forward.
I'm excited to dive in and create magic with you! DM Anne on Instagram to chat about mentoring.
In just 30 minutes, you will meet your inner artist and receive three individually tailored steps to enhance creativity and authenticity in your professional life or business, steps you can implement immediately.
1. Personal Exploration: Together, we will open the doors to your inner creative studio, where your unique creative power guards hidden treasures.
2. Clarity on Your Obstacles: We will explore what is obstructing the flow of your creativity.
3. Three Tailored Steps: We will define a path exclusively customized for you to unleash the wonders of your creative studio.
4. Your Outcome: At the end of the session, you will have a vision of how your inner artist wants to work in their creative studio to lead with even more inspiration.
For only 55,- Euros you gain a unique insight into your creative journey and the opportunity to discover the treasures of your inner creative studio. This fraction of the cost of a full session offers you an invaluable chance to unleash your creativity and authenticity.
It's a first step in exploring your potentials and understanding how to use your creative energy in your professional and personal life. The 30-minute training is an investment in your creative development and allows you to make an informed decision about future mentoring packages with me.
If you choose to book mentoring with me in the future, your 30-minute session will be automatically credited towards it.
1. Do I need a physical studio to participate in mentoring?
No, you don't need a physical studio. When we talk about a studio, we refer to a mental space we create together. You can implement the artistic techniques we discuss with minimal tools. We deliberately keep it simple and accessible so you can start right away.
2. How often are the mentoring sessions held?
In mentoring, I offer intensive support. You receive Voxer app support five days a week, available from 9 am to 6 pm daily. Additionally, we have intensive one-on-one sessions every 14 days, either in person, on the phone, or via Zoom. These frequent interactions ensure continuous mentoring and steady progress.
3. Can I participate in mentoring even if I have no prior art experience?
Absolutely! This mentoring is for everyone, regardless of their experience in the art field. In fact, it's designed to make it easier for people with little or no art experience to get started. We assist you in discovering and developing your inner artist, regardless of your current level of knowledge.
4. Do I need to prepare materials or tools before joining mentoring?
No, we start with simple, readily available materials that you likely already have at home. We will discuss together which tools best suit your goals, and you can gradually add to them if you wish.
5. Are there specific prerequisites to join mentoring?
The only requirement is your desire for personal and creative growth. My mentoring is designed to support individuals in their individual growth, regardless of their background or skills.
6. How can I sign up for mentoring?
You can easily sign up on the website. Click on the blue button and follow the instructions. I look forward to accompanying you on your creative journey.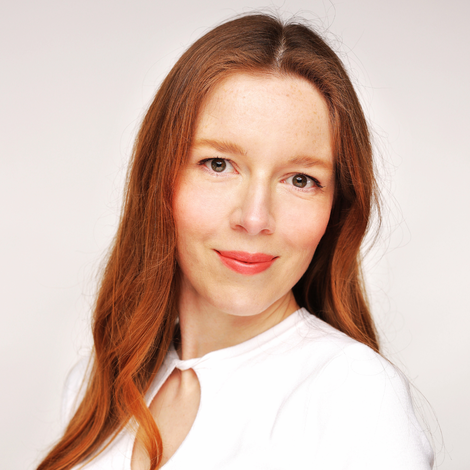 I´m looking forward to have you at the studio. If you have any questions please message me via info@annepflug.com
Warm wishes from the studio,
Anne